---
---
DJ Scientist is featured on Trip-Hop.net with a nice and fresh interview in which, amongst some other interesting news, he reveals some of his future plans regarding beat-making and collaborations.
You can read this in English:
http://www.trip-hop.net/interview-57-dj-scientist.html
Or in French:
http://www.trip-hop.net/interview-58-dj-scientist.html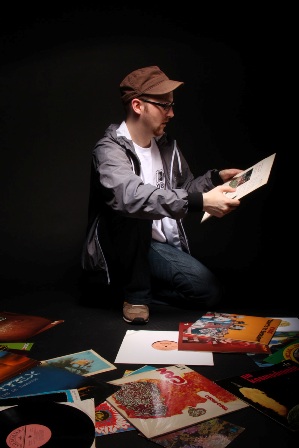 ---
---
The last weeks have been busy and we are really happy that "Breadth Control" has been finally released on all formats: vinyl, cd and digitally! Furthermore, today the limited shirt edition, which is offered for free at hhv.de, is now available and ready to be shipped out. Thanks to everybody for pre-ordering it – and for those who didn't: it is not too late yet – there are still a couple of shirts left, so go out and get the package at Europe's finest music online store:
LP with free shirt: http://www.hhv.de/item_237441.html
CD with free shirt: http://www.hhv.de/item_237442.html
Also, if you don't care much about the shirt, you can buy the LP, CD or Download directly from us in the new Equinox Online Store right here for a great price:
http://www.e-q-x.net/shop/equinox-records/david-vangel-breadth-control-lp-cd-digital/
The album is making quite some noise and there is a lot of features and blog posts for the release. We have gained a couple of great reviews and feedback and here are a few selected quotes:
"Mind blowing; Intricate drum programming and layers and layers of depth."
DanceFloorMayhem.com
"Based out of Toronto on Berlin's Equinox Records, producer David Vangel is starting to take off – following the paths of greats like Bonobo or Amon Tobin."
Around In Sound
"It's good stuff, and if you're at all into electronic or instrumental music, you should hear this album."
Hero Hill / herohill.com
"A collection of 13 snappy, yet sonically deep electronic songs."
Bloggertronix
"The perfect soundtrack for a trainride to nowhere on a rainy day"
Undergroundhiphop.ch
"Definitely one of the best albums I've heard this year."
2econd Class Citizen
"Bang boom – another big one…"
Double D / Radio Offenbach
---
Although this nice feature about Son Of Kick was in the september issue of hhv magazine we thought it wouldn't be too late to still post this here. Son Of Kick's massive new 12″ / digital release "Guacha (feat. Natalia Clavier)" is on the way (release date november 5th!!) and in two days, on friday october 29th to be exact, the awesome video for the track will be premiered. So watch out for this release, check more info about it RIGHT HERE or pre-listen to it on the SOK soundcloud account.
---